Thanks to
Grace
for hosting today over at the Camp! I'm linking up with her to make it a par-tay...
Let's do this.
At work today there is a cube near mine that has the radio set to 80's hits. I'm feelin' the music so I'm dedicating this one to some of my faves of the 1980s (sorry to you young millenials who will have
no idea
what I'm talking about. Consider it your pop culture history lesson for the day).
1) Since I'm thinking music I'm just gonna put it out there that the first cassette tape I owned was Whitney
Houston's Wanna Dance With Somebody. I still
love
that song. I refuse to be ashamed.
This picture is the album cover from Spotify and you can listen to the greatness of this song
there
2) Now onto fashion. I was a devoted follower of all things Laura Ashley. I had the dresses, the hair bows, the marmy shawls, the Bramble sheets with comforter and matching wallpaper border, and the Emma perfume. I wanted to exude that brand. Here is a visual sample to delight your eyes with what was so awesome about Laura Ashley.
This totally wasn't my room growing up, but I totally
wished
it was. Right down to the fabric covered everything. I would've wanted the lampshade to be Bramble print though too. Why did they stop at the lamp shade? They thought one different fabric was a nice pop of dusty blue color? You can find where to buy the look
here
.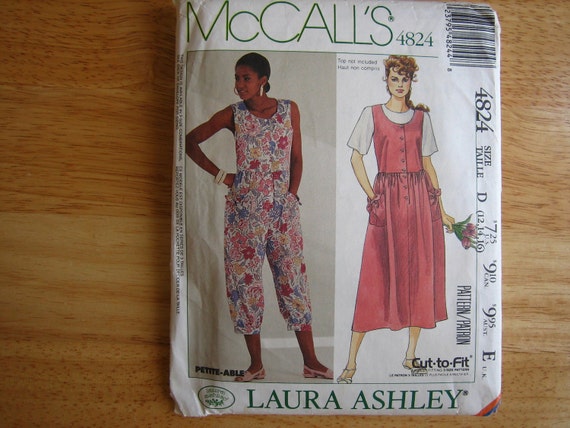 So this combo romper/jumper/dress was one of my favorites. Not only did I have the ones that the store sold, but my Mom found a seamstress who made a few for me so I could pick out the most elaboartely floral pattern I could find and have it be my very own to wear the hell out of.
3) Hair. The Spiral Perm. I rocked it hard. How do you give a limp haired girl huge frizzy volume that is out of control and defined sweet 80s hair? Wrap it around rods and dump a bucket load of chemicals on it and wait for an hour or two while the perm "takes" and your scalp gets the top two layers of skin burned off of it. Then go home with a sweet florescent yellow and pink hair pick to gently untangle the masses of knots you get everyday because your hair is now a burned mushy lump. In my head, though, I looked like Nicole Kidman in Days of Thunder.
4) TV. I loved watching hours and hours of TV as a kid. One of my favorite shows (and everyone else's) was The Cosby Show. The
original
Thursday night must see TV.
I loved Dr. Huxtable and basically would've traded my entire Bramble Laura Ashley room to live with them (sorry Mom - close your eyes!). They were just so awesome and I thought Denise would be the coolest older sister (where's Sandra in this picture?).
5) Heart Throb. He's from Top Gun and he's the Other Guy. I never lusted after Tom Cruise with my innocent 10 year-old heart, nope my heart beat only for Goose. Forget Maverick, no woman was ever going to tame that guy. I wanted Goose. He was already married, so I knew he could commit and his on-screen wife and I share the name Meg, so I thought it would be a seamless transition for him to marry me.
Maybe this is where I get my thing for aviators...and mustaches. Jerry I sense a Halloween costume comin' on! Better start growing that thing out now Sweetie.
That's it! Later coolios.